Build VR/AR educational experiences
Build and launch immersive educational experiences in any browser. Experience amazing virtual environments on iPads, Chromebooks, Tablets and Virtual Reality Goggles.
Create a free account today.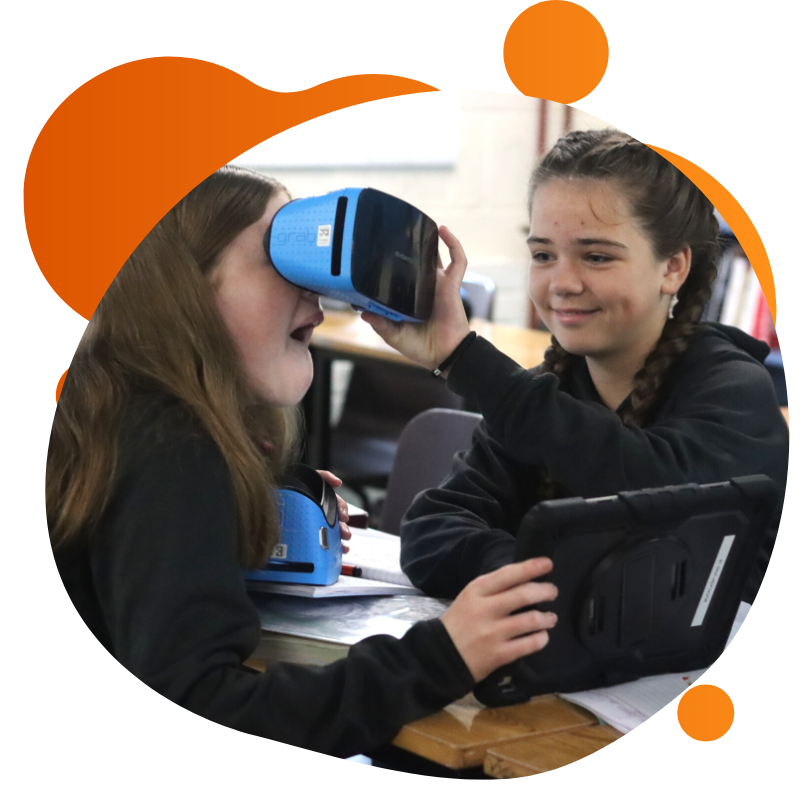 Student apps are now available on the Google Play Store and the IOS Apple Store
Virtual Tour Creator
Build an immersive experience using 1000s of interactive images.
3D Environments
Design and create a virtual space in 3D.
Launch and Share
Explore a virtual environment in real-time together.
Management Tools
Track and monitor student progress.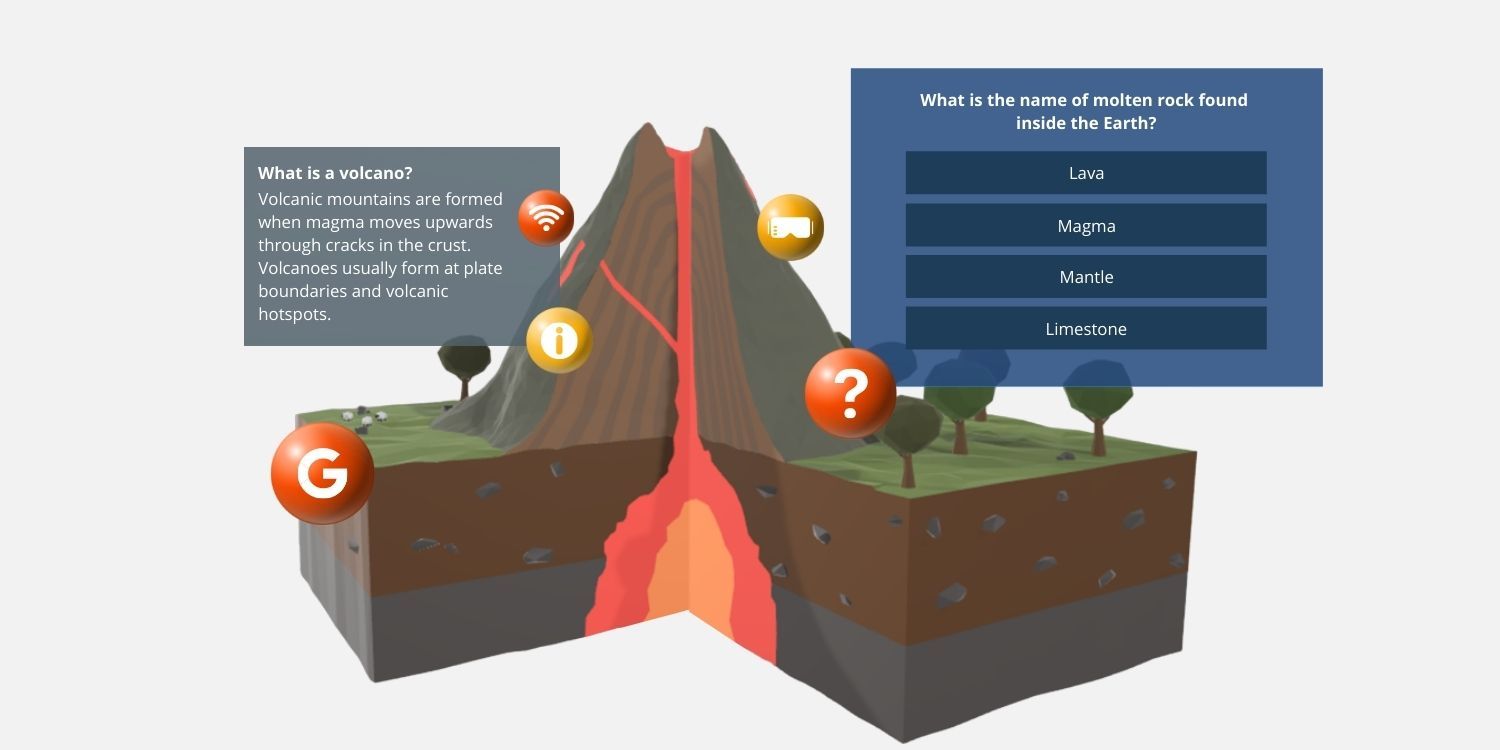 Powerful learning experiences just a click away!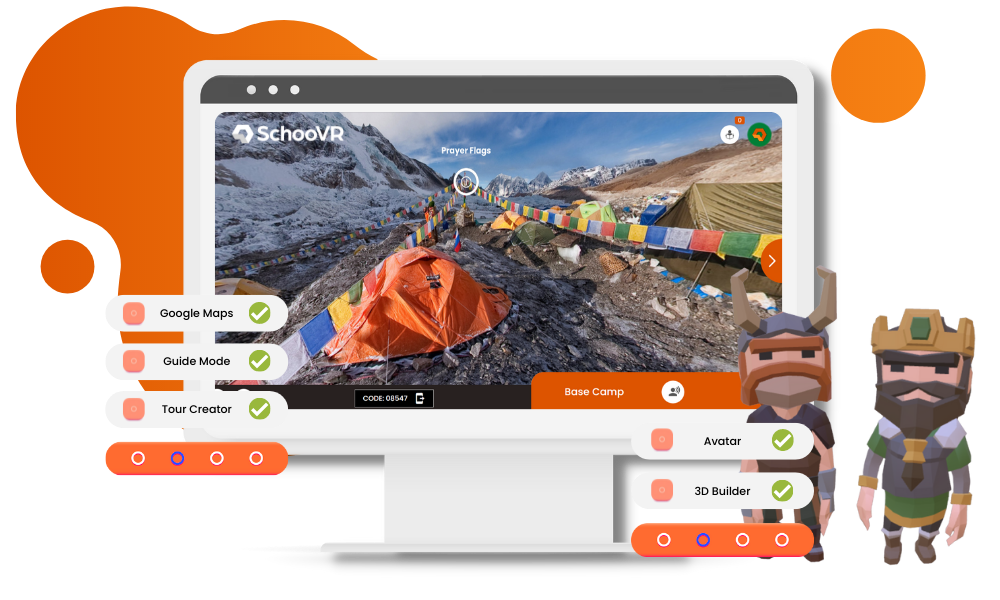 Browse hundreds of ready-made curriculum-aligned experiences. Each experience is loaded with interactive 360° images, audio, quizzes and expert crafted content.
Launch an experience and guide your students in real-time! Use any smart device including iPads, Chromebooks, tablets or even virtual reality goggles.
Assign coursework using Google Classroom or a unique assignment code. Students can access SchooVR content at home and can complete it at anytime.
Assess your students understanding in real-time using our innovative assessment tools. Use quizzes and guided teacher activities to assess understanding.
Let your students create their own interactive tours. Get full access to our tour creator, panoramas and pre-made lesson content.
Showcase Stories
Learn how schools are using SchooVR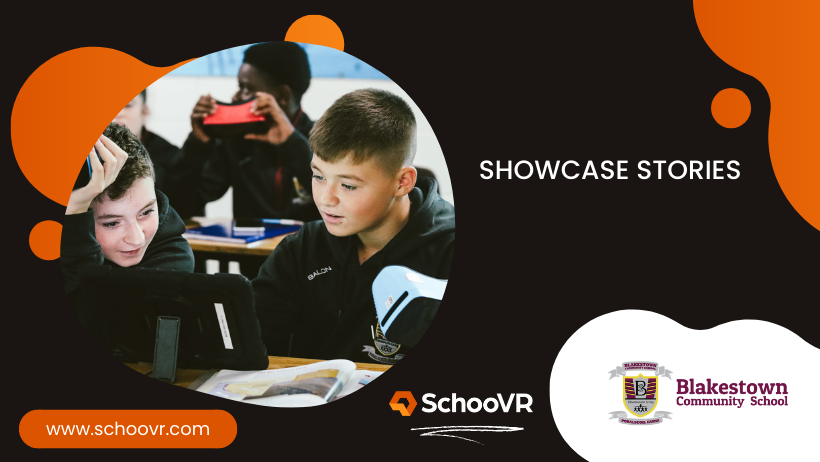 Blakestown Community School
Blakestown Community School is a community-based, progressive, co-educational and student-centred school in the heart of Dublin 15, Ireland.
Learn more
Learn more about the SchooVR platform
SchooVR is pioneering a new way to learn by providing teachers and students with tools that supercharge teaching and learning. Bring the world to your classroom by taking your students on a virtual field trip to a national park, historical landscape, or outer space. Help students review key learning concepts by interacting with 360° learning environments, reviewing differentiated content, or completing personalised learning tasks. Whether students answer a quiz on the Ancient Romans, respond to a poll question on deforestation, watch a video on how hurricanes form, or submit an open-ended response, they're interacting with content in meaningful ways.
VR Experiences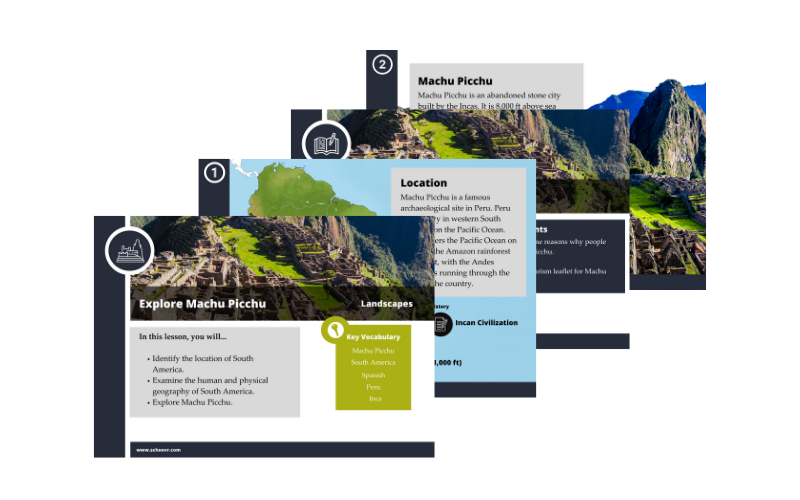 Whether you're visiting the Himalayas or investigating Roman and Greek Civilisations, there's something amazing to explore for every subject. Access SchooVR in any browser and on any smart device including iPads, Chromebooks, Tablets or Virtual Reality Goggles.
Lesson plans and ideas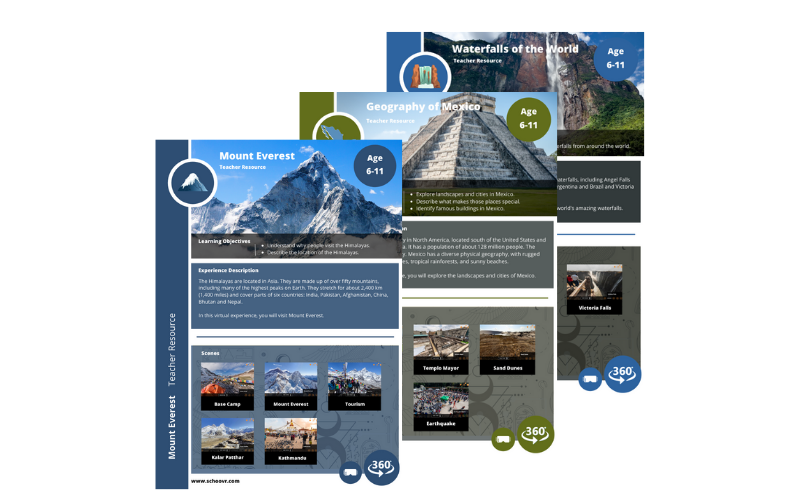 Our VR content is developed by instructional specialists, not software developers. We are experts in teaching, pedagogy, and learning design. We use VR technology to provide a path to learning, not at the expense of learning itself. Our content can be used in any classroom.
SchooVR EDU
Our SchooVR School packages provides teachers and students with unlimited access to SchooVR's content creation tools. Each of our school packages include dedicated customer support and teacher training. Thousands of certified educator created lessons are available for use or modification. Students can access SchooVR at home or in school using iPads, Chromebooks, Tablets or even Virtual Reality Goggles. Download our student IOS, Android or Windows applications.
Get SchooVR for your school or district
SchooVR protects your privacy
Protecting your privacy is fundamental to our mission and business. We do not sell members data our advertise on our platform. Read more about our privacy pledge in our Privacy Center.
Follow Us
Address:
Synergy Centre, TU Dublin,
Tallaght Campus, Dublin, Ireland
Copyright © 2022, SchooVR. All Rights Reserved